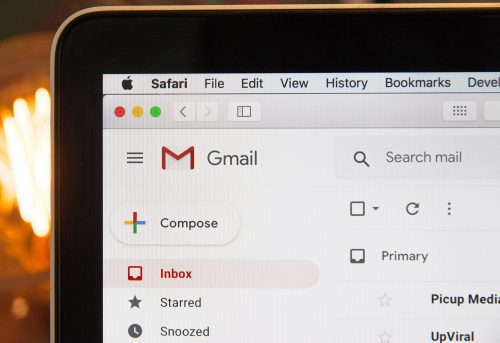 Recently, I experienced a real life episode of "The Old Woman Who Swallowed the Fly." As the nursery rhyme goes, her story starts with a problem (swallowing a fly), and quickly escalates as she attempts to resolve it. Eventually, after swallowing a horse, she dies.
Luckily for me, I didn't actually swallow a fly and my story has a happy ending. Here's how my nursery rhyme went:
Problem with CRM, will not sync.
Tech Support "It's not us, it's them…I think."
Them – "Maybe rename your old account and start new."
Me – "What the hell, it's not like I have anything else to do."
Over the past several years I got very serious about Inbox Zero. I even shared some of things I had done to reclaim my inbox on my personal blog. To that end, I had invested an inordinate amount of time in my email account folders and rules to reduce unnecessary messages in my inbox and file other messages in appropriate folders. I didn't acknowledge what a pain it would be to restore everything.
Now, every single email I receive arrives directly in my inbox. I was surprised, and perhaps more than a little ashamed, at how much unnecessary stuff I had gotten really good at filtering into folders where it would sit, never read, forever. There was still lots of room for improvement.
It wasn't so much the things I opted out of this time (and I cut pretty deep there!). It was the stuff I was missing because I would never read it; the important stuff I wasn't making time for.
One example was a copy of a private newsletter from a retired professor I met several years ago. I had stopped reading his newsletter mostly because I had filtered it into a folder, making it less than visible than if it were in my inbox. As I reviewed and triaged my folders, I was reminded once again of this newsletter. I read it, and was so glad I did. The information was timely and helpful. That is when I realized I had been missing out on lots of good stuff I was (not) planning to "get to later." I resolved to aggressively filter things that weren't adding value and to take more time for things that were.
What Are You Filtering (Or Turning Off Your Filters)?
We all have great habits we lose along the way in our Industry 4.0  journey. But how do you reconnect with those habits? Maybe your boss came back from a long vacation and stopped emphasizing kaizen principles upon their return. Did you need to remind them? Maybe an important project at your company stalled when it's chief advocate retired. Can you step in?
For the next two weeks, I am asking you to join me in pondering constructive activities you may have filtered out at some point. I am going to also provide you with a tool to help you do it. Pick up a copy of "The War of Art," by Steven Pressfield, and learn how to overcome internal obstacles to getting things done. I was surprised how Book One (the first 57 pages) helped me quickly establish an inner voice to break down "Resistance." Maybe that is why I am writing this a week before you will actually read it instead of the night before!
If you found this newsletter useful, please share it with a friend. If someone shared it with you, you can sign up here.
(This newsletter was originally published on October 2, 2020.)
Image courtesy of Stephen Phillips