Why CIMCO?
At Managed Solutions we love tech and we have worked with hundreds of Software vendors over the years. Our IT background and years of experience in the precision machining sector make us uniquely qualified to evaluate what makes software companies great and what causes them to fail. Why do we recommend CIMCO and why are we so closely associated with them? These are the main reasons why we are not just a CIMCO Solution Provider but also brand advocates:
Products are of the highest quality.
There is a global network of Solution Providers to collaborate, learn, and share opportunities with.
They are large enough to satisfy our most demanding Fortune 100 clients.
They are  small enough to be great to work with.
We have direct access and long standing working relationships with the developers and management.
Very competitive pricing structure offering exceptional value for our end users.
The flexibility of configuration to meet very different customer requirements.
As a solution provider, we offer for sale, support and custom integrations of the entire CIMCO Software product line. Here is the complete list, starting with the core products we specialize in:
---
CIMCO Manufacturing Data Management (MDM)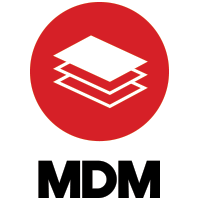 CIMCO MDM allows you to manage all of your NC programs and related assets including CAD/CAM files, setup sheets, pictures in a manner that best fits the structure of your business. All of your data is accessible from the shop floor while also allowing necessary controls to limit costly mistakes and reduce the steps necessary to perform complex tasks. An extremely powerful tool set for any manufacturer with evolving data and a need to stay organized. Use MDM to back up, update, and keep track of everything so your employees can focus on their job.
CIMCO Machine Data Collection (MDC)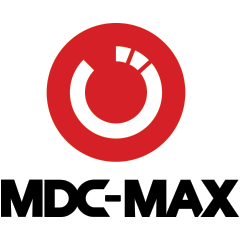 CIMCO MDC-Max brings a real-time machine data collection with instant reports, graphs and live views. Android and Web clients are available to extend capabilities beyond the PC environment. Integrate with your MES/ERP to maximize the quality of the data in custom reports in our system, Excel, Microsoft BI, or any data visualization and analysis tools you prefer. Connect to diverse hardware using Moxa devices or talk directly to the API. Unlock your hidden factory with the most flexible MDC on the market.
CIMCO DNC-Max – Network your Shop Floor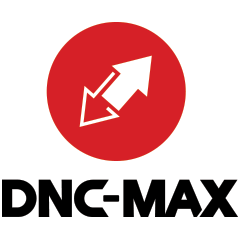 CIMCO DNC Max is a proven communications system capable of handling diverse machine configurations. DNC-Max is easily managed and operated via a Web Browser, Client, Tablet or Smart Phone. Whether you are connecting old legacy RS-232 based machines or your brand new Windows based platform, DNC Max can deliver programs reliably. At the core of every CIMCO software installation you will find our DNC-Max server package including our management and notification tools to keep you up to date wherever and whenever you choose to be.
---
CIMCO Edit – Edit / Compare / Backplot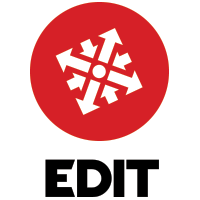 CIMCO Edit is very easy to appreciate by both the novice or seasoned CNC Programmer alike. Version 8 has brought great new interface and features including an ftp client, advanced search functions in the open file dialogue as well as improvements to the backplotter including support for more machines. CIMCO Editor is the industry gold standard NC Editor. It's no wonder companies like Autodesk, Camworks, CNC Software and Solidworks have chosen CIMCO as their OEM NC Editor.
Optional Add-ins for CIMCO Editor
CIMCO CNC-Calc – 2D CAD/CAM
CIMCO CNC-Calc provides you with a simple CAD/CAM inside CIMCO Editor. Allowing complex 2D geometry to be addressed further down the production line. Includes a generic API for development and modification of Post Processors.
CIMCO NC-Base – CNC Document Manager
CIMCO NC-Base provides a flexible and effective CNC program management tool that greatly extends the capabilities of DNC-Max and CIMCO Editor. NC-Base client is accessible as a tab within CIMCO Edit. No substitute for CIMCO MDM, but a useful tool for people looking for simple program management.
CIMCO Mazatrol Viewer – View Mazatrol Files
CIMCO Mazatrol Viewer allows easy read only access of Mazatrol Mill and/or Turn files without the need to access your Mazatrol Equipped controller or expensive Mazatrol Editor program.
---
Additional CIMCO Products
CIMCO Cloud Link
CIMCO Cloud Link provides a secure and end-to-end encrypted connection to remotely access the CIMCO web clients on your local server, without having to modify your company's network.
CIMCO Machine Simulation
CIMCO Machine Simulation allows NC code to be simulated in a virtual 3D environment to help avoid costly mistakes.
CIMCO Software Manager
CIMCO Software Manager provides the License Server that is included (when specified) for no additional fee with purchases of CIMCO Editor or DNC-Max. This IT friendly product encapsulates the License Server and has planned future features, including centralized updating pushing through Microsoft Active Directory and other enterprise friendly features.
CIMCO Teachware
CIMCO Teachware is an e-learning tool designed to help educate students on NC, CNC and CAD/CAM technology. This flexible Cloud platform includes courses, tests as well as instructor provided content.
---