Machine Data Collection (MDC) can be integrated into any network, these are merely a few examples.
Traditional RS-232 Network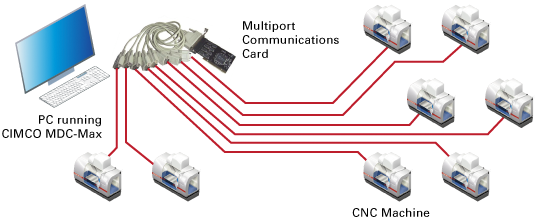 DNC-Networking the old fashioned way using serial cable based on RS-232. Most often involves the use of a multi-port communications card installed on the server. Read more.
Ethernet Network (TCP/IP)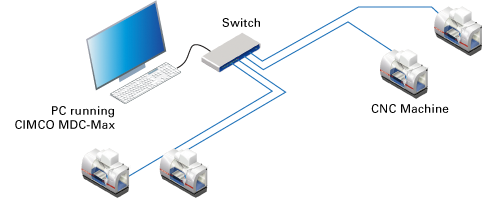 DNC-Networking using ethernet cabling (typically CAT5 or 6) to an individual device or device server (pictured) connected to a group of machines. Read more.
Wireless Network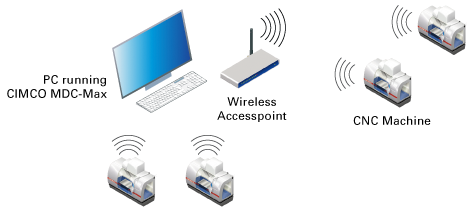 DNC-Networking using wireless technology. Using a robust commercial Access point and quality wifi->RS232 units, wireless is possible where wiring is not practical. Read More.