At Managed Solutions, our experienced team is dedicated to delivering for our customers while conducting themselves with honesty, fairness, and integrity. While we might hail from different backgrounds and cities, our common goal is working together to provide a great customer experience — from inquiry, to sale, to installation, to maintenance and support. We are here for you when you need us. Now let's meet the team.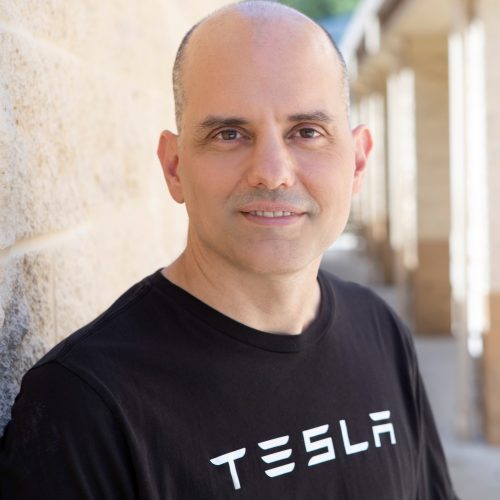 Joe Hackman - Founder & CEO
Joe brings together an in-depth knowledge of IT management, advocacy work in manufacturing, and CIMCO software capabilities to find creative solutions to fix nagging problems in the Smart Manufacturing environment. Founded in 1997, Managed Solutions initially began as an IT support company, evolving to remain on the cutting edge of computer integrated manufacturing and Industry 4.0 best practices. In Smart Manufacturing, Joe found the opportunity to meet an underserved market with genuine concern for each client's success, and a strong desire to resolve issues keeping them from reaching their potential. A creative thinker, he shares lessons and ideas through his Five-Minute Gemba newsletter which is designed to help manufacturers thrive in a quickly accelerating Industry 4.0 world.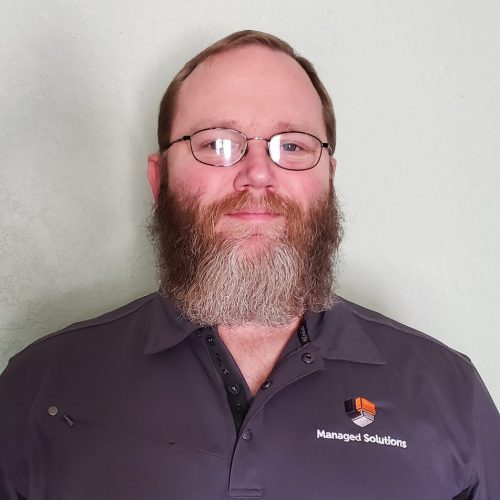 Kevin Payne - CNC Automation Specialist
Kevin is a talented machinist with 20 years of experience. He began his career as an automotive engine builder, and six years later, switched to injection mold making. Prior to joining Managed Solutions in 2019, his work was centered around CNC and EDM machining for aerospace electrical connectors. Looking to bridge the gap between his work and his passion for computers, he returned to school and became Cisco Network Certified. This puts him in a unique position to bridge the gap between CNC machines and modern computer networks. When he's not working he likes to play disc golf, which mostly means he spends his spare time searching for his poorly thrown discs.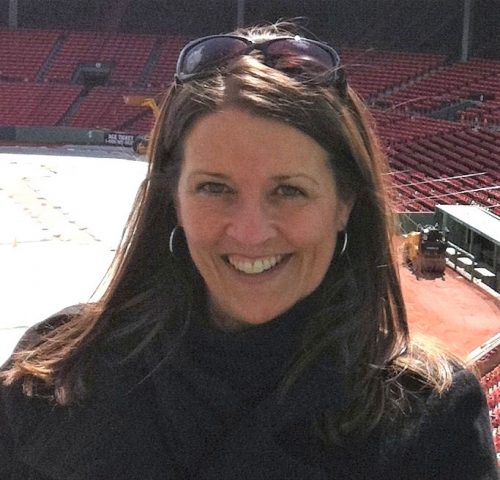 Dawn Buford - Executive Assistant
Dawn is a seasoned administrative professional with 20 years of experience taking care of executives, office spaces, and customers. Prior to joining Managed Solutions in 2021, she played a part in building a successful automotive industry startup, where she learned several key skills, including how to effortlessly pivot on a daily basis. She loves a challenge and will roll her sleeves up and help out wherever needed, whether the mailroom or the boardroom. She credits her organizational skills for helping her perform well in any job. She believes caring, kindness, and eagerness to learn are the key to a successful and happy life. When she's not in the office, she's walking the shores of Lake Michigan, working in her garden, or traveling the world (18 countries and five continents…so far).
Peter Pickslay - CNC Automation Specialist
Peter brings 17 years of experience in database management, JavaScript programming, Tier 2 IT, and as a variable data author. He holds numerous certifications and certificates including HTML, Ruby, and SQL. He also has been trained in NMIS and ICS and is certified by FEMA. Before joining Managed Solutions in 2021, Pete got his start in the printing and mailing industry, working for a print and electronic communications company for 17 years. While there he carefully honed his Fusion Pro, JavaScript, Perl, Database, and Adobe Design skills. In his spare time, he enjoys spending quality time with his family, fishing for catfish (and eating them as fish tacos), and playing disc golf with Kevin.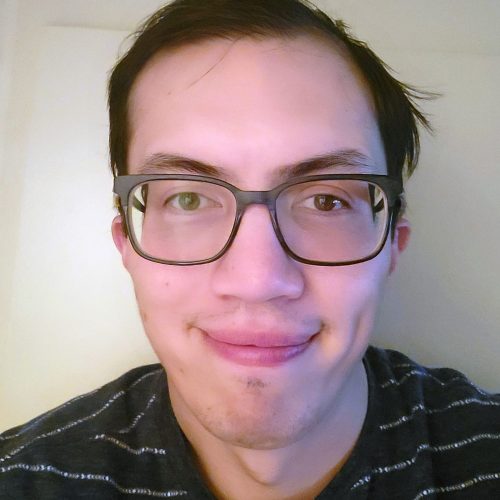 Teran Wargin - Customer Success Manager
Teran is the newest member of the Managed Solutions team, bringing with him 15 years of customer relations experience. Before joining the team, he was a tow truck driver who worked for six years on California freeways as a first responder dealing with extremely stressful and often dangerous situations involving automobiles and frantic customers. Prior to this, he held a career in security in both the private and public fields. As one can imagine, both these jobs have resulted in many colorful stories. When he's not helping others succeed with their respective projects, he's gaming or flying his drone on beaches or in the forests with his wife and friends.
Now that you've met everyone, why not let our experienced problem-solving team help your team put a plan in place to move past your bottlenecks, increase efficiency, streamline processes, and attain goals you thought were out of reach. We can help you make it happen!