Some users find it useful to show the toolpath over the finished part in the backplot window on CIMCO Edit 6.1. To do this with Edit 6.1 you can manually load an STL file into the backplot window however you cannot use the STL as stock for the solid verification in CIMCO. In Mastercam X6 there are 32 bit and 64 bit versions. The C hook has not yet been installed for the 64-bit version yet but it is being worked on. Here is a method to manually import the STL file: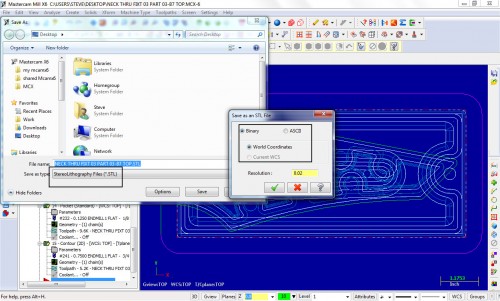 File – Save As in Mastercam
Select STL. Binary and Ascii files are supported in CIMCO. (early version of V6 did not support both)
There are no tools for transforming the STL in CIMCO. You can select different coordinate systems in the Mastercam dialog.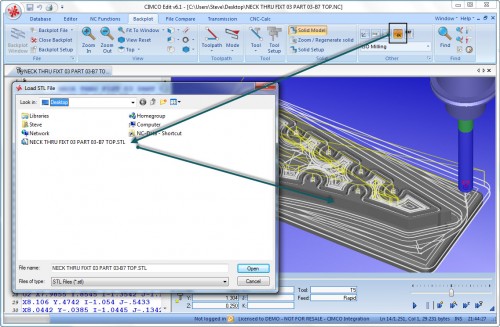 Backplot the NC file and then load the STL as show above.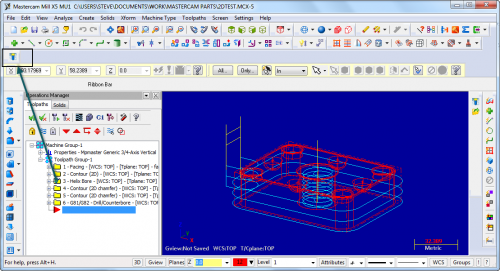 Up to X5 when you installed CIMCO standalone version it detected Mastercam and installed a toolbar that launches the Editor and backplots the currently selected toolpath. It also transfers the correct tool info (flat, ball and bull supported).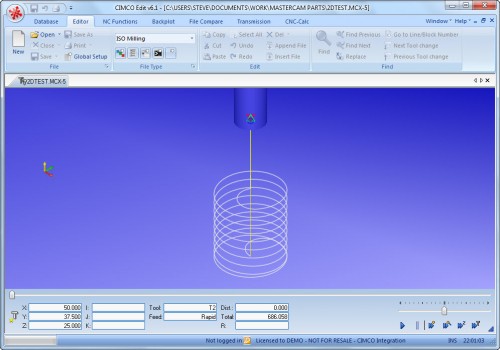 Have a question about CIMCO Products? Don't hesitate to call Joe at 925-272-0384 or send your question using our contact form.