CIMCO Editor Version 7 is already here! Learn more here or read more about our enthusiasm anticipating the release:
The only thing better than using the worlds #1 NC Editor is getting a fresh new version in your hands. Cimco's expanded team of developers have been working hard on version 7 and we are anticipating it's release very soon. Here is a sneak peak into a few features that will be added in v.7:
Solid simulation with tool animation for milling and turning.
Automatic Scanning of tools from the NC Program
Automatic scanning of stock dimensions from NC program
Load/Save tool chains
Search/Replace multiple lines
Support for Fagor
Here is a screenshot of the new Solid Simulation (Milling) this will be a great addition to people who are already using our backplot feature and incentive for those of you who might be considering an upgrade from Mastercam OEM or another older CIMCO Editor: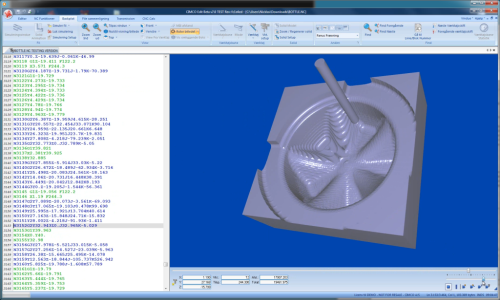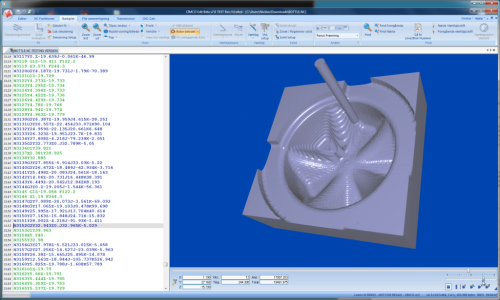 Any customer with valid maintenance will automatically be eligible to upgrade to this latest release. Give us a call at 925-272-0384 to be among the first to know when Version 7 is officially released or to inquire about the beta program.