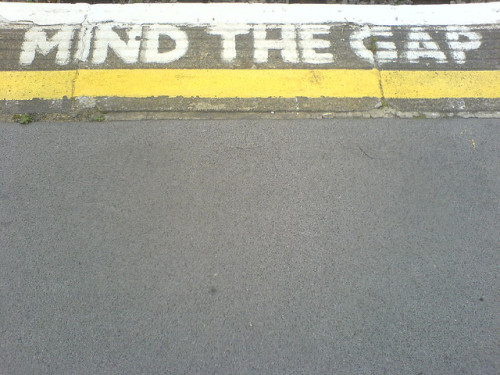 There are two vocal positions in the manufacturing jobs debate, particularly as optimism grows around the industry. The first is that there is a skills gap that is slowing hiring and the rise of manufacturing in the USA. The second is that industry exploits a non-existent gap to further an agenda such as allowing more skilled immigrant visas. The truth is that everyone tends to look out for their interests, so it leaves the observer with contradictory signals. It does little to accomplish what everyone wants – prosperity.
While it does make for interesting headlines and heated debates, it doesn't matter if either side is right. There is a viable course of action for anyone interested in working in, continuing to work in or hiring in the industry. There is a path to prosperity in manufacturing for employers and employees alike regardless of market conditions.
Prosperity for Employees
If you are already working in a manufacturing oriented job, you will automatically be a benefactor of any hiring shortages. The opposite of course is true with the cyclical nature of this industry, there are times when hiring is limited and there are times where it is brisk. You could and may also find yourself out of work. Some simple advice that might help you: ALWAYS assume that there is a skills gap. It doesn't matter if your current skills are sufficient to obtain and retain employment today, with extra skills you will be more valuable to your employer and keep more options open. Investing in yourself is a great investment, one that has proven over and over again to be among the best things a professional can do. Many companies make resources available to their employees to learn the latest techniques. Don't be afraid to pitch your boss to send you to an upcoming class that will improve your ability to perform your job.
We have started to maintain a list for Manufacturing Oriented Training and Education resources on Twitter.
Prosperity for Employers
Each company is unique, every plant is unique and in some way all jobs are unique. It is inevitable that employers will struggle to fill positions. As an employer you understand your unique position. Listen to your Human Resources people and managers who need these direct reports. Are there criteria that may not be relevant for certain positions that you are placing as requirements? Do you invest in the conduits that bring candidates into these positions, such as trade schools located near your facilities? If you truly cannot locate skilled candidates, consider creating on the job training programs that allow entry level applicants with good fundamentals to grow into a higher position. Make your operation attractive to highly skilled applicants and you will reap the rewards for years to come.
You may want to consider browsing this list of Industry/Manufacturing Jobs and Advocacy for support to fill positions in your organization.
Have your say
What else do you think US Manufacturers and skilled labor can do to ensure their success?