You may already know that CIMCO MDM (formerly PDM) integrates incredibly well with Mastercam. Something you might not be aware of is that CIMCO MDM allows you to preview many other formats including .sldprt without having to have CAD software installed. This feature must be enabled to work, the purpose of this article is to demonstrate how to enable the solidworks CAD file or .sldprt in CIMCO MDM Client.
Step by Step Instructions – Solid Works .sldprt preview in CIMCO MDM
There are just a few steps to enable this feature on current Windows (XP, Vista, 7, 8):
Access an elevated permissions Command Prompt
Change directories to get to the proper PDM folder
Register the Solidworks Viewer DLL
Step 1 – Access an elevated permissions Command Prompt
Through the start menu, type "CMD" without the quotation marks. On Windows 7/8 you will need to right click and choose "run as administrator" as pictured: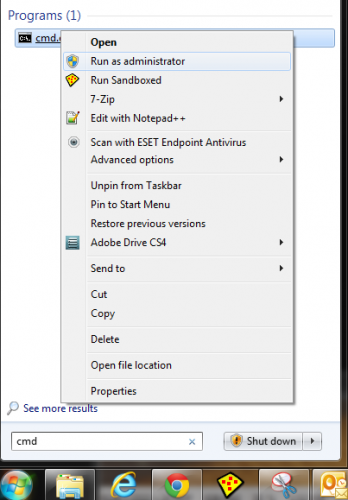 Steps 2-3, Change Directories and Register Solidworks Viewer DLL
In the image below you will see the results of this series of commands typed into the command prompt:

Which results in: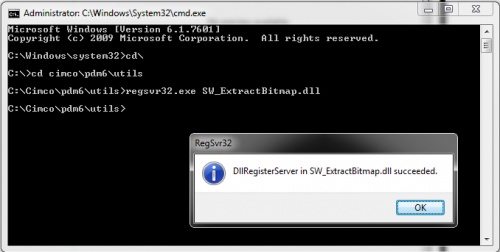 Now you will see the .sldprt previews in CIMCO MDM: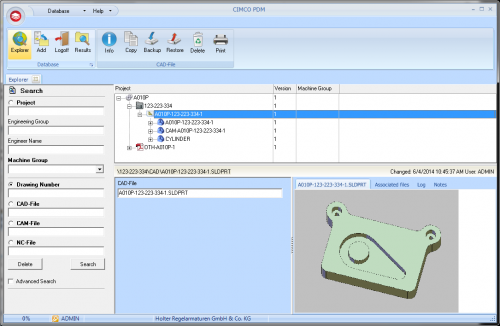 If you came here looking for sales or demo information about CIMCO MDM, we have a product page setup. Or if you're like us and just prefer to ask questions over the phone give us a call at 925-272-0384. We're happy to discuss your needs.