A CIMCO Editor user recently contacted us after they noticed the default load path, the one that CIMCO Editor uses when you click "Open" had changed. This was causing them to have to change it each and every time they went to open a file. Normally a setting like this would automatically save to the last state, but there are times where this may not be the case. Also some users may want the save path to be different, so we are providing this quick productivity tip for our users of CIMCO Editor.
To change the load/save path follow the numbered steps in the image below. Be sure to change it for any/all types, in this example we are altering the ISO Milling: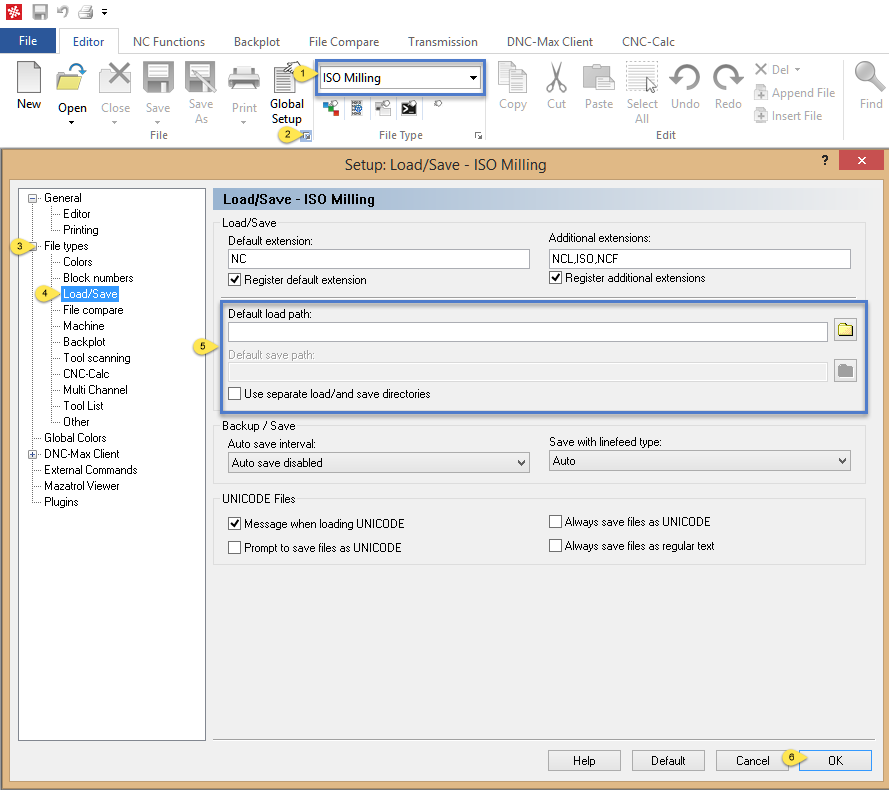 Looking for CIMCO Software tips? Have a tip? Let us know via comments below or contact us.