Recently we shared some inspiration provided by some up and coming engineers we've had the opportunity to work with. Part of this inspiration was their ability to think bigger, be more creative and make incremental improvements to a project providing much better results for their employers dollars invested. This big picture thinking drew out some thoughts about the process a company goes through to discover their hidden factory. If you're not familiar with the term, let's stick to the simplest definition of "untapped capacity".
So how do we measure this untapped capacity that comprises our hidden factory anyway? Let's take a look at 5 typical phases and methods used to measure this specific metric:
Gut Instincts
Tally
Software Job Tracking
MDC
MDC + Software Job Tracking
The Fine Art of Following Your Gut Instincts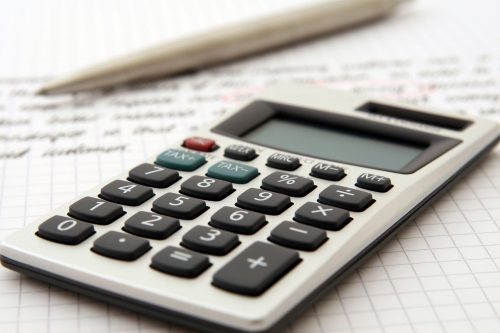 Early in the life of many manufacturing businesses, they use their limited resources to buy equipment, tooling and materials. Decisions about capital expenditures tend to be made by the owner, based on instincts. Some people are damn good at it, and it contributes greatly to their success.
A new owner of a young business might find themselves in a bit of a quandary after some early success. They have established enough business to keep their single Vertical Machining Center running 10-12 hours a day. They are paying some overtime, and staying late/working on the weekends missing some quality time with their loved ones. Do they purchase another CNC? Hire a second shift?
If industry metrics such as OEE (Overall Equipment Effectiveness) or TEEP (Total Effective Equipment Performance) are applied to the decision making process, it is possible that an additional shift may be less costly and lead to more profits. For now their instincts will need to prevail, make the call and hope for the best! You can't really blame the owner for not knowing every possible variable and investing in a full system is likely a bad idea at this stage anyway unless they have tremendous startup capital. A much more likely scenario is they have specific skills and they will be focusing on using those skills to produce either a unique product of their own invention, or multiple products for paying customers.
(Manual) Tally Method
When we begin to look in places other than additional machines or spindles to increase output, there is a simple method to measure the number of parts being produced, average cycle times and quality (scrap). This method typically involves arbitrary input on the honor system by equipment operators using paper forms for input and counting/compiling by management. Using an Excel spreadsheet you can start to come up with metrics like OEE or TEEP. It is of course, still limited by the quality of the input.
This method has one pretty staggering downside, the amount of time involved in the management of the tally sheets and subsequent reports can be tremendous.
Software Job Tracking (Data Entry)
Many manufacturers implement software such as MES (Manufacturing Execution System) or ERP (Enterprise Resource Planning) with job tracking features. Most of these packages allow workers to clock in and out of certain operations and enter in good parts and scrap. The results are much easier to produce reports and metrics, but it is still completely subject to the discipline of the individuals clocking in and out of the jobs. A huge step in the right direction, and certainly helpful for planning production, calculating job costs and numerous other benefits depending on the package and options.
Machine Data Collection
As noted previously, the problem of manual input has been the biggest impediment to accurate metrics. This is where machine data collection systems like CIMCO MDC shine. They measure among other things the actual machine cycle times and part counts, and they do it without ever having to be reminded. Perhaps that is why many companies report 30% or more improvements in output when implementing MDC, and those numbers are reliable because the data is coming from the machine not some manual input method. Management, investors and stake holders are not the only ones benefiting. Skilled operators have a sense of pride when they glance up and see their performance in real-time or are told that they are performing in the top 5-10% of their entire company. Finally some validation of their skills and hard work!
MDC improves greatly when accompanied by downtime reasons for planned and unplanned downtime. Any voids in cycle time (idle time) can be assigned actual reasons. Reasons such as "Setup", "Inspection", or "Maintenance" can be provided for planned downtime. Reasons such as "Breakdown", "No Work", or "Tooling" can be assigned for unplanned downtime. Analyzing and watching trends in these areas can lead to identifying little and big problems, giving much more detailed direction to efforts to improve even higher levels of efficiency.
MDC + Job Tracking Software
This is the realm where many industry 4.0/smart factory initiatives eventually live. When you combine MES, ERP and MDC, you have evolved to a system that uses the best that these two product categories have to offer. Work Order, Part Number, Operation, Parts Per Cycle,  Anticipated Cycle (and potentially setup/inspection) Times, Operator Logins and more can live on ERP and update MDC. Reason codes, actual parts completed, scrap counts, cycle times and down times by reason can live in MDC and update ERP/MES. All this means we limit input by users and get the real data where it needs to be. Expect to be surprised, too. The fog shrouding the mysteries around job costing, planning, training and even capital investment will gradually lift leaving you and your management team in a much better position to make informed decisions and increase profits.
What Phase are you on?
No business no matter how efficient has areas to improve. Like the Lean concept of True North in the Toyota Production system, it is a pursuit not a destination. Regardless of which phase you are in now, if you have a desire and culture that seeks improvement, you will. We hope this gives you some fresh ideas of areas you might be able to take steps to discover your untapped capacity. If there were no new ideas, or timely reminders, then you are on the right track already.