DNC communications software can do many great things for anyone operating CNC machines. It is at the core of all of our customers installations, even if the emphasis is on our other products such as Machine Data Collection or Manufacturing Data Management. This guide is provided to assist customers considering DNC to get some background on what is involved and what it will cost.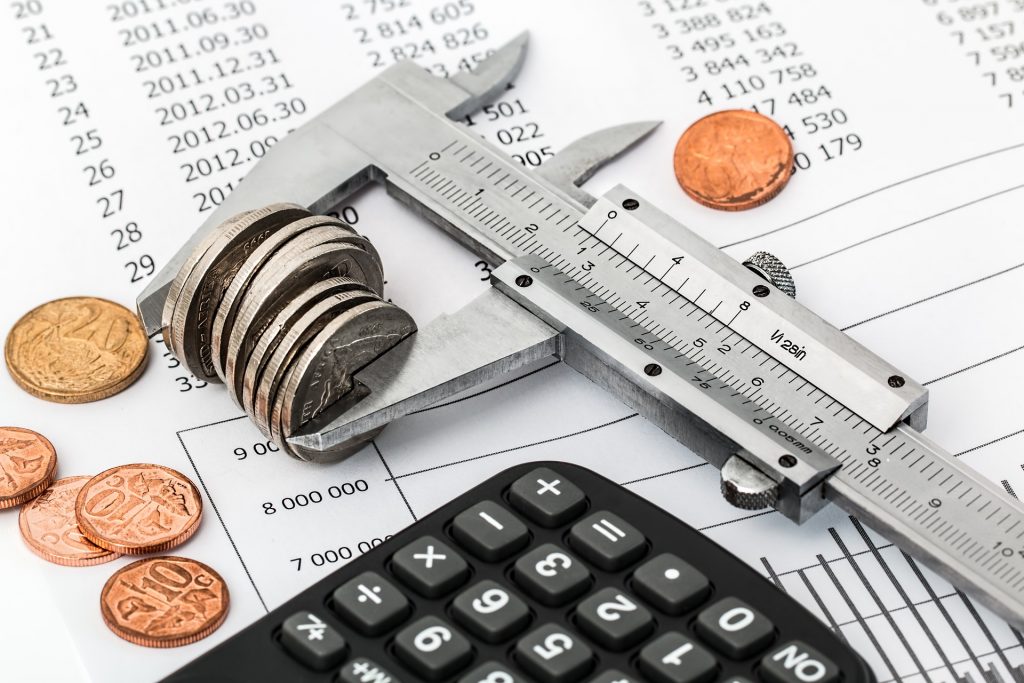 What does a DNC Communication Software system do?
Most of you reading this will probably already know, but DNC Communications software allows you to send and receive programs to and from CNC Machine Tools. This can be done via serial or ethernet (wired or wireless). The main advantage of DNC Software such as CIMCO DNC Max is to give you a lot of flexibility and control over how the communications occur.
DNC Max solves the problem of reliably getting NC files to your CNC machines using serial, Ethernet, or even drip feeding.
What components go into a DNC System?
In order to give a good breakdown of cost it's important to determine the parts that go into it. A complete DNC system involves the following components:
Serial Hardware
Cabling
Software
Installation
Serial Hardware
Serial hardware is necessary for a DNC Max server when the CNC controls only have serial ports for communications requires a way for that serial port to be accessible from the DNC server. The basic serial hardware options commonly used for DNC Max today are:
Interface Card + "Octopus" Cable (Hardware inside the server machine with external cable with multiple RS-232 connectors)
Serial Hub (1 Ethernet Port to Many Serial Ports)
Ethernet or Wireless to Serial Device (Such as Moxa NPort)
Pretty much anything that creates a reliable RS-232 based com port should work, but you should talk to your software vendor to find out what products they recommend. The option that will work best has a lot to do with how your environment is laid out. If you have pre-existing switch boxes, an interface card or serial hub should give you the best value. If you have nothing in place, it's best to run Ethernet cabling or wifi to serial devices at each control. If you are planning to do Machine Data Collection, you will most likely want Ethernet wiring in place to accommodate signal gathering.
Serial Hardware Pricing
Interface Cards will run approximately $30-40 per port. Realize there are limitations with this option, for example we don't generally recommend it for more than 8 machines.
Serial Hubs can vary greatly in cost, though typically they run about $70-90 per port and are most often either 8 or 16 ports. Keep in mind you will still need serial cabling between the hub and your CNC machines RS-232 port.
Ethernet or Wireless Serial Devices are the most expensive, at $150-250 per port. The advantage is that some devices you won't need to install any drivers as DNC-Max can communicate directly with it. If you are considering wireless, you may want to read making informed decisions about wireless DNC.
Cabling
If your shop floor is already wired for serial and/or Ethernet you are likely to save quite a bit of money implementing a DNC System. If no wiring is in place you will need to determine based on the capabilities of your CNC Control whether Serial or Ethernet cabling makes sense. Many machines with an Ethernet port work quite easily with just Ethernet cabling in the shop connected directly to the machine. CIMCO DNC Max can still manage and handle communications with these machines. If you have older controls on your CNC machines you probably require serial communications and in turn serial cabling. Generally we recommend that if nothing is in place the best solution is to run Ethernet to each control, that way you have maximum flexibility. If you have a serial based machine you can just use the Ethernet to Serial device right at the control. If you have Ethernet based machines, you can just plug directly into the network. If you for some reason need to use both there are some other options available and we will address them at some future point, but you can always call or email us with questions about that.
Cabling Pricing
Ethernet Cabling comes in different qualities depending on your environment. If you require plenum rated or shielded (high electromagnetic interference environments) cable your raw material cost for cable will run 100-150% more. The distance (Ethernet limit is 100 meters) and type of cable (Cat5, Cat5e, Cat6) also influences this figure. The environment the cable must be run in also can contribute, so the range is quite significant. Expect to spend somewhere in the $100-$400 range per drop. Keep in mind that even basic Cat5 cable is sufficient to handle DNC Communications, so don't over-spend on the best cable unless you need it for something else.
Serial Cabling also comes in different varieties including shielded and non-shielded, plenum and non-plenum. In good conscience it is difficult for us to recommend this type of cabling unless it is already in place. Performance with RS-232 cabling is heavily influenced by the length of the cable, whereas Ethernet is reliable up to the full 100 meters when installed properly. If you have an existing RS-232 infrastructure and you just need to add a few more drops, expect to spend somewhere in the $200-$300 range per drop. You can also get pre-fab serial cables with custom ends to fit your environment for $1.50-3/foot + $5-25 per connector (if non-standard) to install yourself.
Software Pricing
A very basic DNC System consists of the DNC Server Software w/ a single client, one or more ports (one for each machine) with maintenance and support. Expect to spend in the neighborhood of $1,200-1,500 for the base system and $225 for each additional port. Also if you want to get product updates and support after year one, plan to spend about 22% per year for maintenance plus phone and email support.
Installation Cost
There are three installation options and any of the three might be the best fit for you.
Self Install
Remote Install
Turn-Key
Self Installation of a DNC Communications system does require advanced knowledge and great phone/Email support from the vendor. A number of our customers have chosen to go this route. If you have strong IT and a good understanding of the communications parameters it is possible to self install. Keep in mind it might take a lot of time to become familiar with everything, so plan accordingly. This costs you the salary of your staff and any lost productivity, which could be significant.
Remote Installation of a DNC Communications system is a very good option. This is great if you already know the parameters of your machines and have cabling setup or the ability to do so. In some cases we pre-configure all the hardware and provide a DNC Max configuration based on parameters provided by our customers. Expect to spend ~$100 per machine for a remote install.
Turn Key Installations of DNC Communications systems take a lot of the burden off your staff and places outside technicians on your shop floor to set everything up for you. Generally this involves some pre-requisite steps be taken care of such as Ethernet run to each control. Expect to spend $200 per port (with a minimum of $750-$1,500 depending on where you are located) plus travel and lodging expenses for a turn key DNC installation. The volume and type of machines can influence this figure a lot.
Four Additional Things to Consider
Taking the Next Steps
If you are interested in a formal quote or would like any additional information contact us.