Company History – Founded January 1997 in California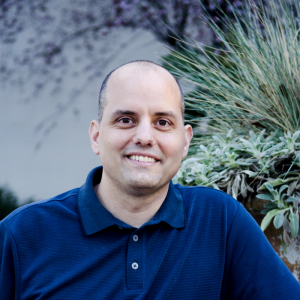 Founded by Joe Hackman in January of 1997, Managed Solutions was originally established to provide IT consulting and outsourcing solutions to bay area companies. The late 1990's were an exciting and extraordinary time with changes occurring at a rapid pace. As a start-up company, we quickly became recognized as Experts in Microsoft Windows NT Solutions and contributed to several magazine publications and books on the subject.
During the Y2K run up we successfully transitioned a number of companies to a compliant system and have continued to serve the needs of these customers, many of whom we consider to be like family, to this day, even while our business has shifted in another direction.
One of the best parts of working with Joe is not just that he gets manufacturing but that he genuinely cares about our success. From the moment we made the decision to purchase Cimco software Joe has been engaged in our business, offering solutions, and encouraging us to do more. Indeed, as Evaero contemplates a future that will continue to get more competitive and more demanding we consider ourselves lucky to have Joe and Cimco on our side.
– Christian Frueh, Evaero
Today – Our Promise to You
Everyone deserves good service. Bottom line. It doesn't matter if you are making a simple pre-sales inquiry, service request or implementing a comprehensive Industry 4.0 initiative, CNC networking, machine data collection, or data management solution at a small facility or worldwide. We take our business, and therefore each and every request very seriously. You can expect prompt and courteous service before, during and after a solution is in place.
Joe from Managed Solutions is like a guidance counselor for us as we weighed our options. He was never pushy; always helpful and responsive. The software and the hardware have worked without a problem. Any questions or calls were returned quickly and we've never felt so supported. Managed Solutions will be our long time provider for our machine shop and we appreciate their partnership – Jason Sorenson, Tri Tool, Inc.
Further, we don't mind if you are just excited to learn more about the world's #1 CNC Editor – CIMCO Edit, or are interested in a more comprehensive turn-key solution. Your satisfaction is not just our top goal, satisfied customers fuel this business.
Our communication infrastructure is now state of the art and the most efficient it has been in all our 39 years in business.
-Debbie Williams, Noron Precision Machining, Inc.

2005-2018: shift to Precision Manufacturing Software and Services
In 2005, we discovered an opportunity to give more value to our clients and we pivoted to meet that demand. While managing the IT interests of several bay area CNC-based manufacturers, we gained initial experience with DNC Software and provided custom integration for our clients including implementing a DNC Solution with POE (Power Over Ethernet) Ethernet to Serial converters.
We were called on to resolve a number of other challenges including custom integration of a tool presetter as well as troubleshooting CNC communication issues. That's when we learned of CIMCO Software and based on a strong recommendation from one of our clients, took on the role of representing CIMCO in the Western USA.
As the industry evolved it become more and more evident our fascination with manufacturing and our IT background created an incredible opportunity when coupled with the very capable CIMCO product line. Emerging products like MDC and MDM are very well suited to IT.
In October of 2013 our shift to focus on the computer integrated manufacturing market was complete and we stopped taking on new IT clients to maintain focus. We soon relocated from the San Francisco Bay area to El Dorado Hills, strategically located between two major manufacturing hubs – the bay area and Reno/Sparks Nevada.
Managed Solutions did a great job and I am glad I made the right decision going with them.
-Tony Grewal, Jarvis Manufacturing, Inc.
2019: Managed Solutions opens Southern California Office, becomes featured Solution Provider for Most Western US States
In January 2019 Managed Solutions became one of the first CIMCO Software Authorized Solution Providers in the world and the only Solution Provider on the West Coast. We also opened an office in Southern California and welcomed Kevin Payne to our team. Kevin quickly rose to become one of the top techs in the US, particularly when it comes to cutting edge products like CIMCO Manufacturing Data Management and Machine Data Collection.
Now, we'd like to get to know you better…
Contact us any time via phone at 925-272-0384 or the conveniently located contact form at the end of every page. Also, you might want to sign up to get the latest news. After that consider heading over to the blog or services page to learn more about what we bring to a partnership. You can learn more here about CIMCO software products.
Still want to get to know us better? Check out some of our specialized focus areas.